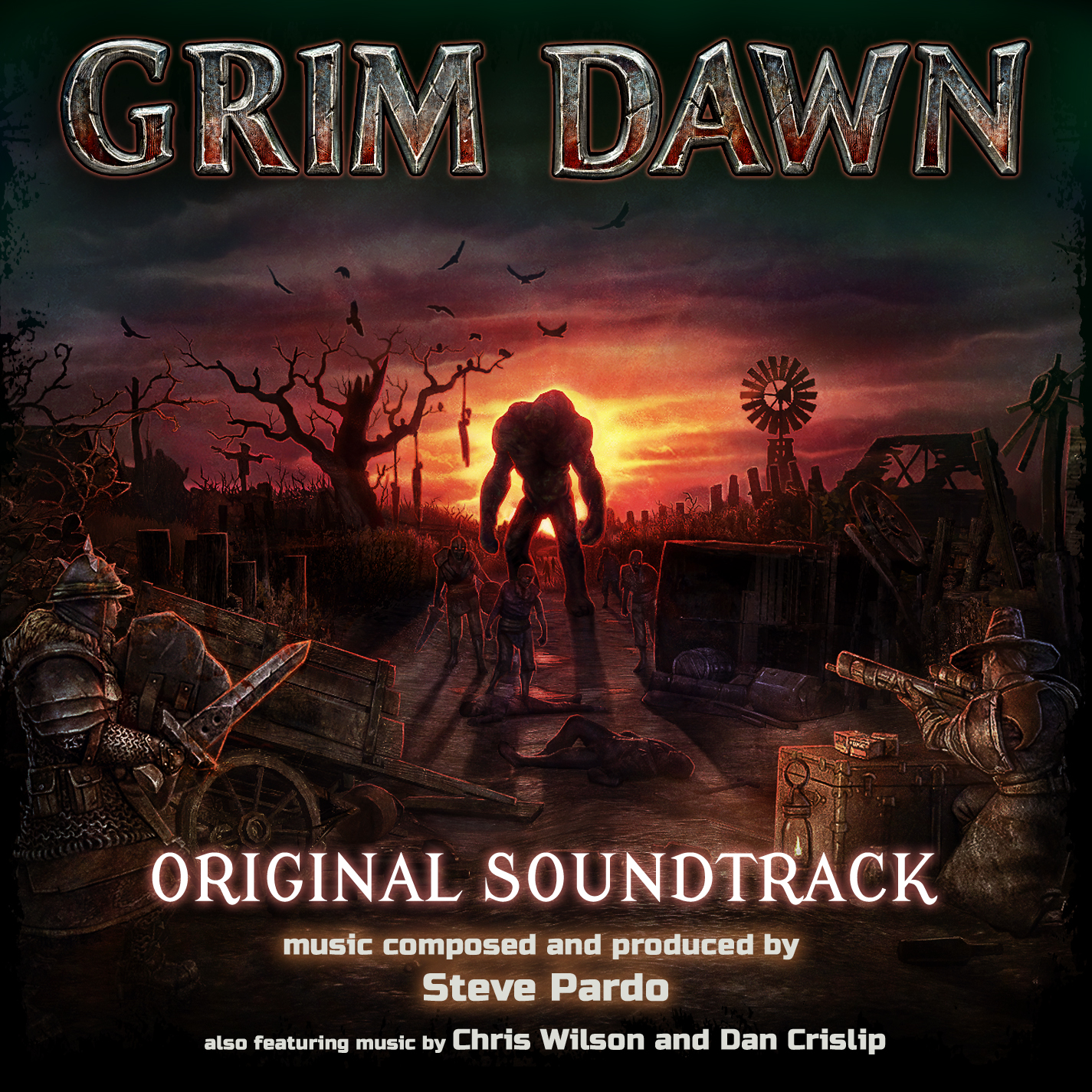 Grim Dawn Soundtrack
The SkewSound team is proud to offer the full Grim Dawn Original Soundtrack, composed entirely by our in-house team of musical maestros. (Digital Download Only)
Product Description
SkewSound and Crate Entertainment teamed up to create an incredible original soundtrack to the critically-acclaimed, indie, action role-playing game Grim Dawn.
Released: March 17, 2014
19 tracks
90 minutes of music
Purchase includes the following file-types:
320kbps MP3 – .mp3 (192 MB)
Wave – .wav (850 MB)
Apple Lossless – .m4a (477 MB)
Download the album today and start listening to the music that helped bring the world of Cairn to life!
---
Credits
Special thanks to Dan Crislip for inspiring the vision and direction of all of the music.
All tracks composed, produced, performed, mixed, and mastered by Steve Pardo.
Track 4 by composed and produced by Dan Crislip.
Track 10, 14, and 18 composed and produced by Chris Wilson.
Tracks 3, 6, 9, 12, and 16 co-production, percussion, and ambience by Dan Crislip.